Welcome to The Roughhausers, a creative duo in Hollywood. We make films, videos, performances, and art in collaboration with visionaries across Los Angeles and beyond.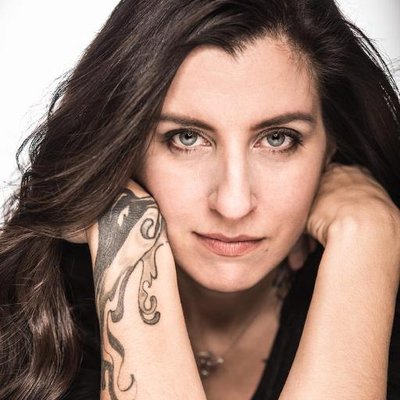 KAYDEE KERSTEN is a creative producer in Los Angeles, and a camera operator at the Comedy Central Stages in Hollywood. You'll find her getting her hands dirty in all aspects of production, including writing, camera operation, prop fabrication, costuming, make-up, editing, sound design, and (very) occasionally, acting.
A longtime event producer for companies like HBO and Entertainment Weekly, KayDee has produced live theater and standup shows at venues across Chicago, L.A., and San Francisco.
She's also a standup comedian with a razor-sharp dry wit, performing at the Comedy Store, the historic Purple Onion, NYC's Gotham Comedy Club, L.A.'s underground Laugh Riot Grrrl festival, and at the Edinburgh Fringe.
A New York Film Academy alumna, KayDee collaborates regularly with dedicated creatives who share her passions for female-positive content, equality, LGBT rights, sanity, beverages with bubbles, and laughter. She recently produced Season 2 of the streaming hit series Black Girl in a Big Dress; Sunnyvale, a horror film featured at Hollywood's 2019 Screamfest Festival; and, Rattle Rattle, a bizarre short that was an Official Selection at film festivals in 2020. For more, visit: www.kaydeekersten.com